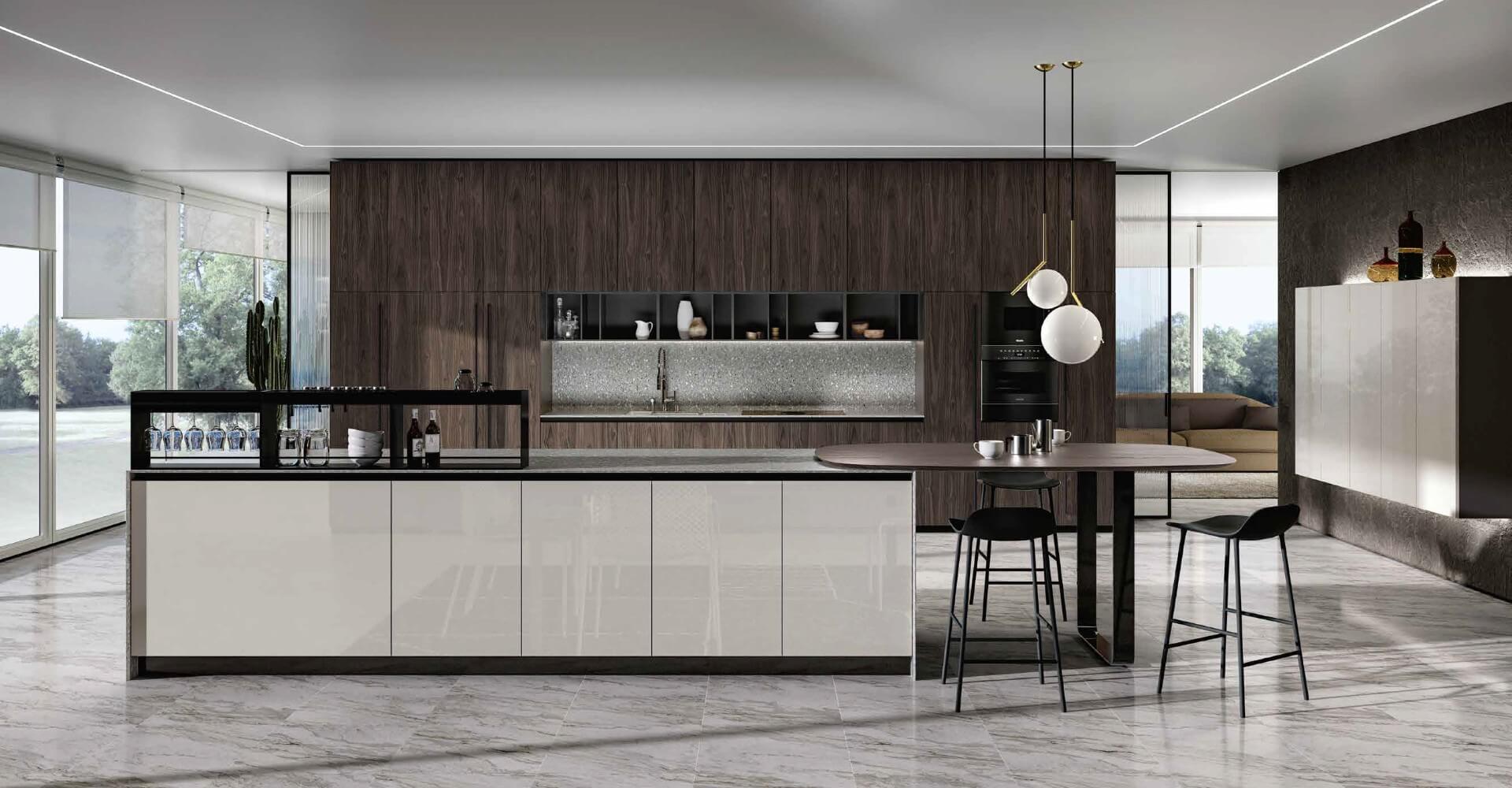 Products
Vivere Italia
Italian lifestyle kitchen
Choosing a Vivere Italia kitchen means opening your home to Italian culture, quality and passion.
Extensive modularity for highly customised environments, where the refinement of details and the use of exclusive materials fully convey the authenticity of Made in Italy products.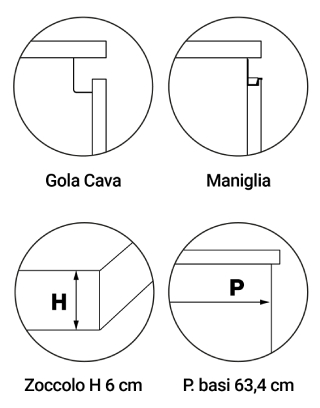 Today, the kitchen is an increasingly important space for meeting, conviviality and sharing.
This is why Vivere Italia offers high-impact compositions: imposing columns and cabinets to increase the space of bases and cabinets, large islands or containing peninsulas, work surfaces with prestigious tops and lowered snack floors that can be used as real tables.
Thanks to the extreme flexibility of its elements, Vivere Italia lends itself to any type of configuration, from L-shaped to a central island to a track layout, without ever renouncing its superb balance between functionality and compositional neatness, composed of essential geometries and decisive colour combinations.
5-10 Year Guarantee
A sign of recognition of those who choose Spagnol Cucine Quality
Reliability and performance over time have been the hallmarks of our kitchens for many years. We design each programme to last over time, with top-quality materials and a design impervious to changing trends. Precisely for this reason, we offer a 2-year warranty included in the price, and the possibility of extending it up to 5 or 10 years.